Welcome to my new artistic project "Art&Wine". The idea is simple, but powerful.
I tell inspirational, fun and engaging stories about famous artists, while you drink good quality wine.
During the evenings I am taking you into my artistic world, presenting you few of my favourite artists from different places in the world. I do it in fun, inspirational and engaging way, and don't worry….
…. no art history knowledge on your side needed! If you've never hear about some of the artists, it's fine, too. I will introduce you to a whole of new world of art. It will be easy, as it will be..
ART … together with wine!
See a short video below from Art&Wine American edition.
During that evening I talked about:
Why people cry in front of paintings of Mark Rothko?
What was so special about Jackson Pollock and why his colourful splashes changed the history of art?
What was the best artwork of Andy Warhol and why it was Andy Warhol himself? 🙂
Is the process of creating more important than the painting itself?
What role art played in the Cold War?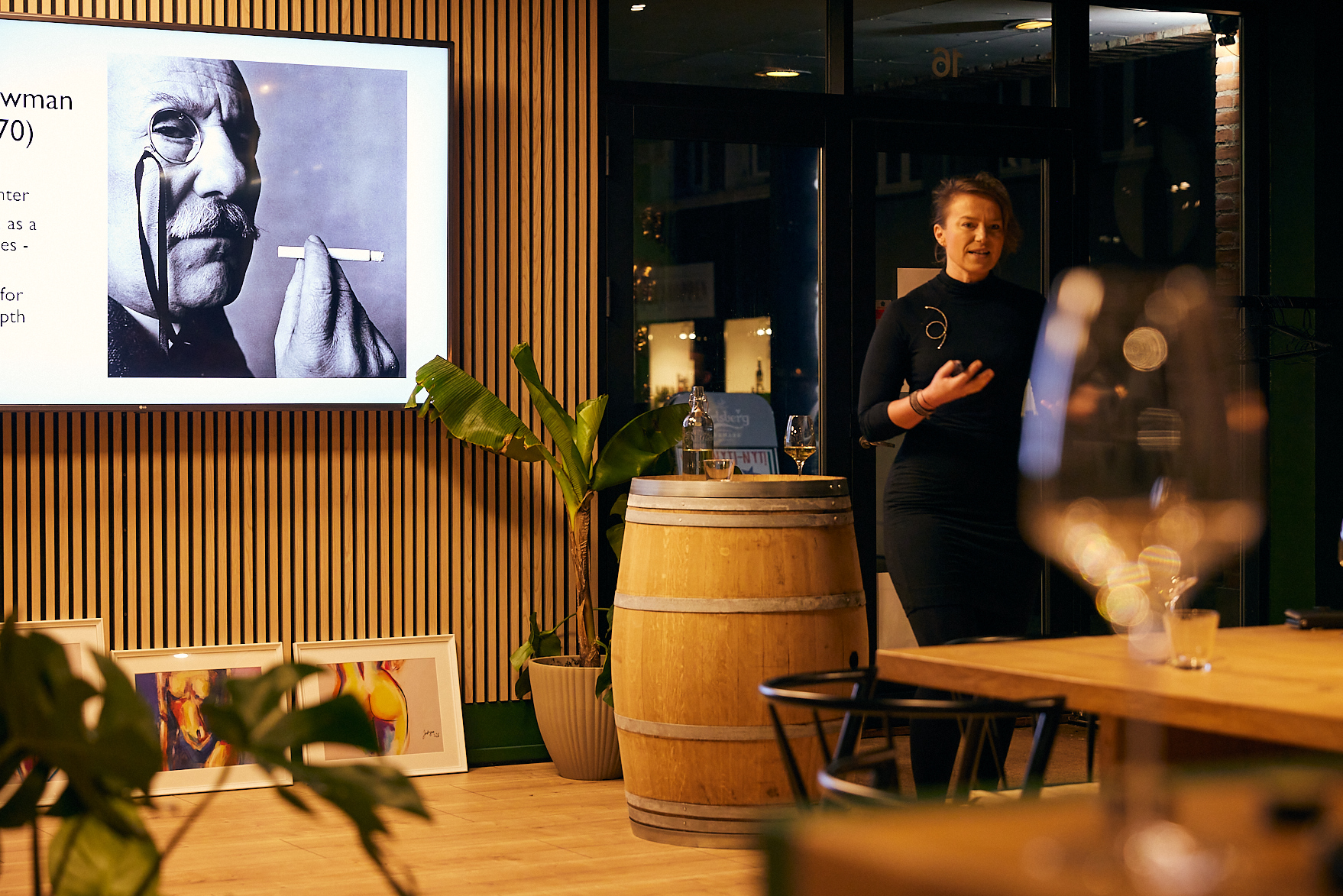 Hola España!
We can design customised evening, where we can work with:
Artist and wine from one country: USA, Spain, France, Italy.. I will talk about artists from a specific country and we will drink selected wines from that country, too. I cooperate with sommeliers and wine shops, who can propose wines that will specifically match artist I talk about.
Different topics: Abstract art, Justyna's favourite artists and art movements, The most famous paintings in the world, etc…
Contact me and let's plan the next evening together.