On the 10th of November 2022 I hosted a workshop about my newest project – Sustainable art / Bæredygtig kunst.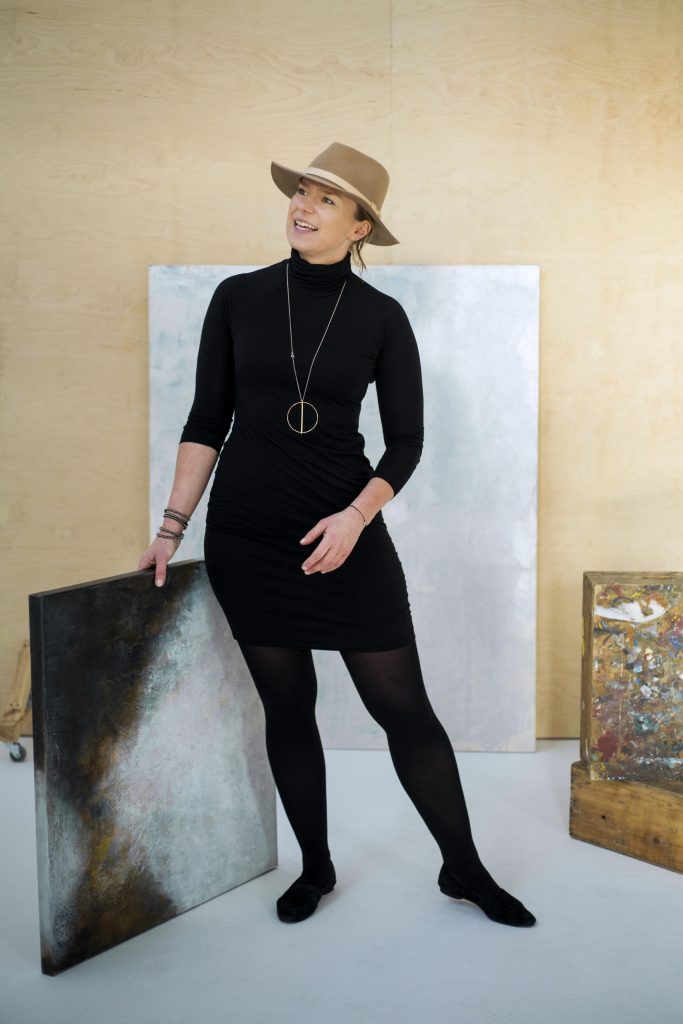 About the project
My latest project is called "Sustainable Art." In this project, I use natural materials collected from nature from the local Kolding area (various types of stone, wood, plants, etc.), up-cycled materials (books, magazines, textiles, etc.) and mix them together with typical art materials.
In this project I have prepared workshops where different people have been introduced to the basic art techniques, and where they could experiment and create creative art with different natural and recycled materials.
I designed excerises and experiments with different ways we can re-invent how we think about art. We were creating art from trash: old newspapers, prints, textiles, etc, things that would normally end up in a garbage. We were also using materials from nature: we turned stones into pigment to paint with, or incorporating nature into our artworks. Cool, right? Few pictures from the workshops in a gallery below.
Project is supported by Kolding Municipality's Sustainability Fund.
I want to inspire you to think how you can re-use things you have. Maybe you can start creating art with some of the things you normally throw away…? 🙂