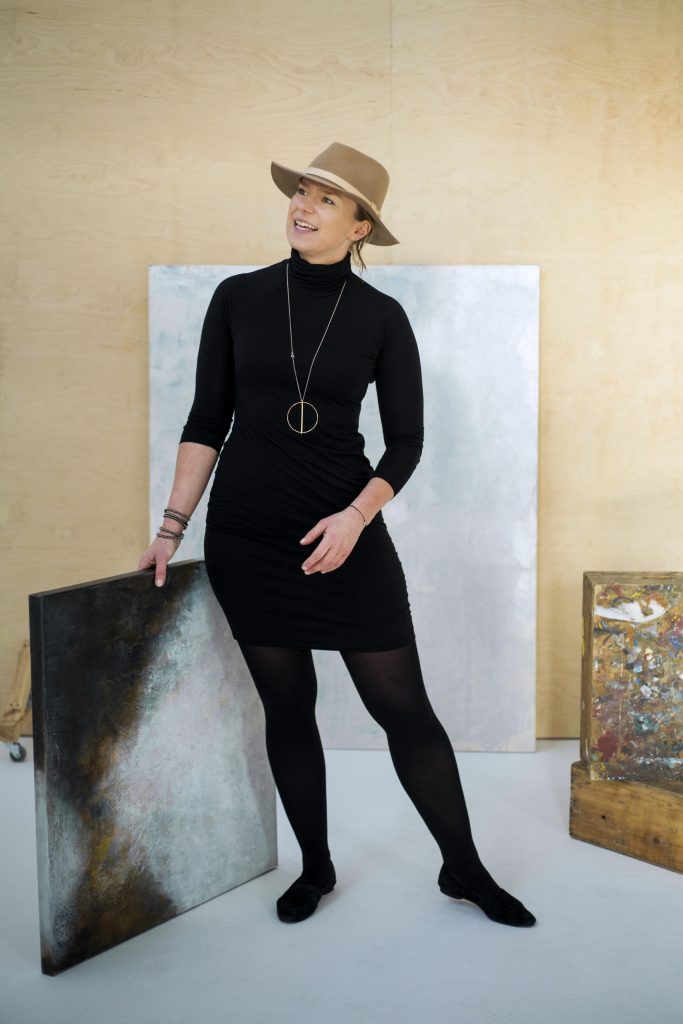 Mit nyeste projekt hedder " Bæredygtig kunst". I dette projekt bruger jeg bruger naturlige materialer indsamlet fra naturen fra det lokale Kolding-område (forskellige typer sten, træ, planter osv.), upcyklede materialer (bøger, magasiner, tekstiler osv.) og blander dem sammen med almindelige kunstmaterialer.
I dette projekt kan du komme til en gratis kunst workshop med mig. Jeg har forberedt workshops, hvor du vil blive introduceret til de grundlæggende kunstteknikker. I workshoppen vil vi eksperimentere, og skabe kreative kunstværker med forskellige naturlige og genbrugsmaterialer. Jeg har også forberedt korte minilektioner, der guider dig gennem farver, teknikker, kompositioner, osv.
Tilmeld dig i dag, det er begrænset antal pladser!
Skriv til hi@justyna.dk
19. august, fredag 15.00-19.00,
Sted: Nikolai, Bygning 5, Kolding
24. september, lørdag, 10:00-14:00,
Sted: Nikolai, Bygning 5, Kolding
October / November 2022 – date to be confirmed. Join my mailing list to get the newest updates!
Workshops er gratis på grund af støtten fra Kolding Kommune Bæredygtighedspuljen.
First workshop took place on 19th of August and you can see few pictures from it in a gallery below.
I designed few excerises, experimenting with different ways we can re-invent how we think about art. We were creating art from trash: old newspapers, prints, textiles, etc, things that would normally end up in a garbage. We were also using materials from nature: we turned stones into pigment to paint with, or incorporating nature into our artworks. Cool, right?
Results? Hopefully soon you will be able to see more in a very special art exhibition in Kolding! Stay tuned!
In the meantime I want to inspire you to think how you can re-use things you have. Maybe you can start creating art with some of the things you normally throw away…?