I started working with pastels not that long time ago, but it was a love from a first.. drawing. 😉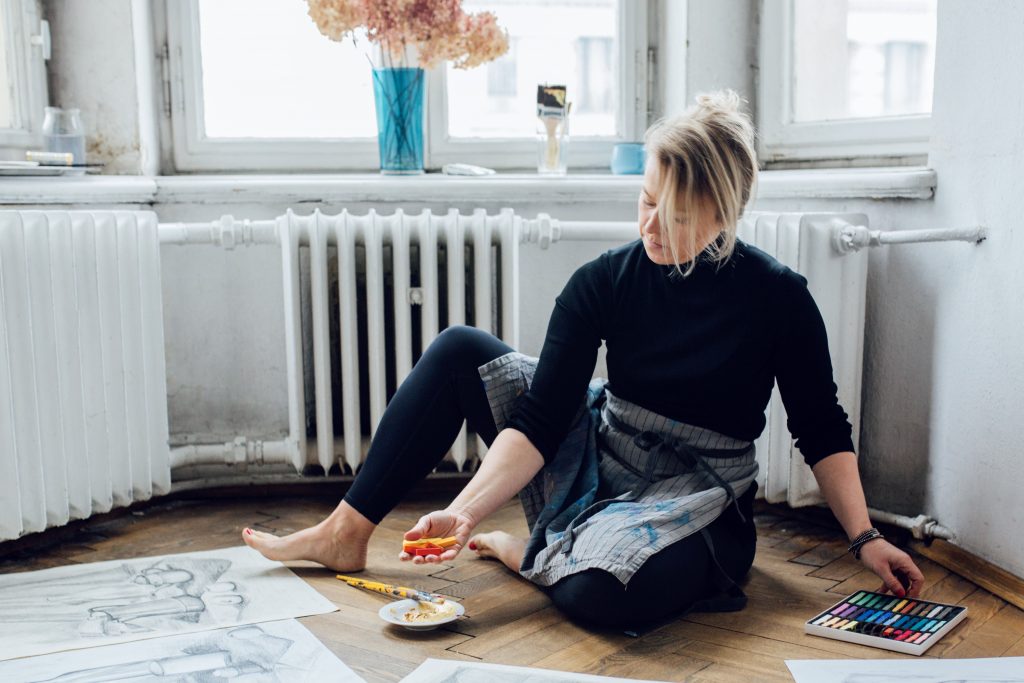 Soft pastels are A-M-A-Z-I-N-G! They are beautiful, colorful sticks of pigments that create magic on paper! Pastels give amazing freedom, you can mix them endlessly. I think my most expressive pieces of art are with pastels.
With pastels, however, quality of both paper and sticks is fundamental! When you start with cheap, low quality materials, you will get disappointed. It's not worth it! But I know, there is a lot of different brands and products, so if you're confused, reach out to me! You do not want you can get lost before you even start!
Just like with acrylics, I work with pastels with two, different ways.
Expressive pastel paintings
I mix the colors very intuitively, those paintings are born beyond my consciousness, they are just magically appearing on paper. I sometimes feel that I do not have that much to do with putting them on paper. (That's why I am sometimes filming the process to actually see I did that!) 😉
Click the picture below to experience examples of my pastel paintings. [Some of them are still for sale, look for the price below the picture.]