Art of making a great business!
Let me ask you few questions:
Do you want your team be more creative?
Is your company struggling with issues you cannot solve? Stress? Constant change? Lack of motivation of your employees?
Are you looking for a unique team-building activity that will be fun, but also help you achieve specific goals?
I will help you!
With my more than 15 years of experience working in the intersection of business, art and design, I can help you find the solution!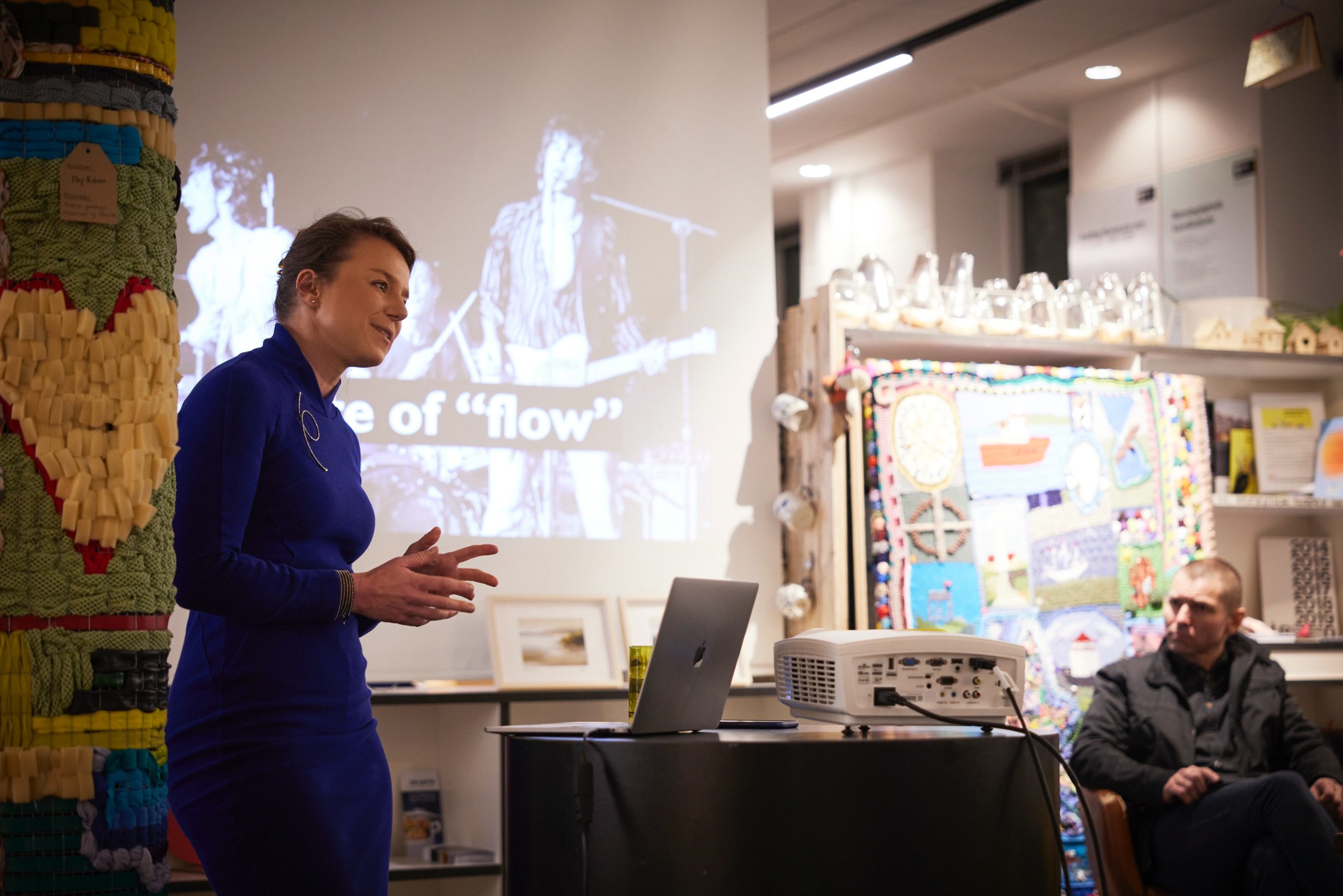 For more than 15 years I have been mixing my academic career with business. I have a PhD in design management, I have been teaching and researching in Poland, Germany, Sweden, France and Denmark. I have written 11 scientific publications, and have presented my work on more than 15 international conferences.
My journey towards art has been exciting, but not an obvious one: I started with business, that lead me to design, to finally discover art.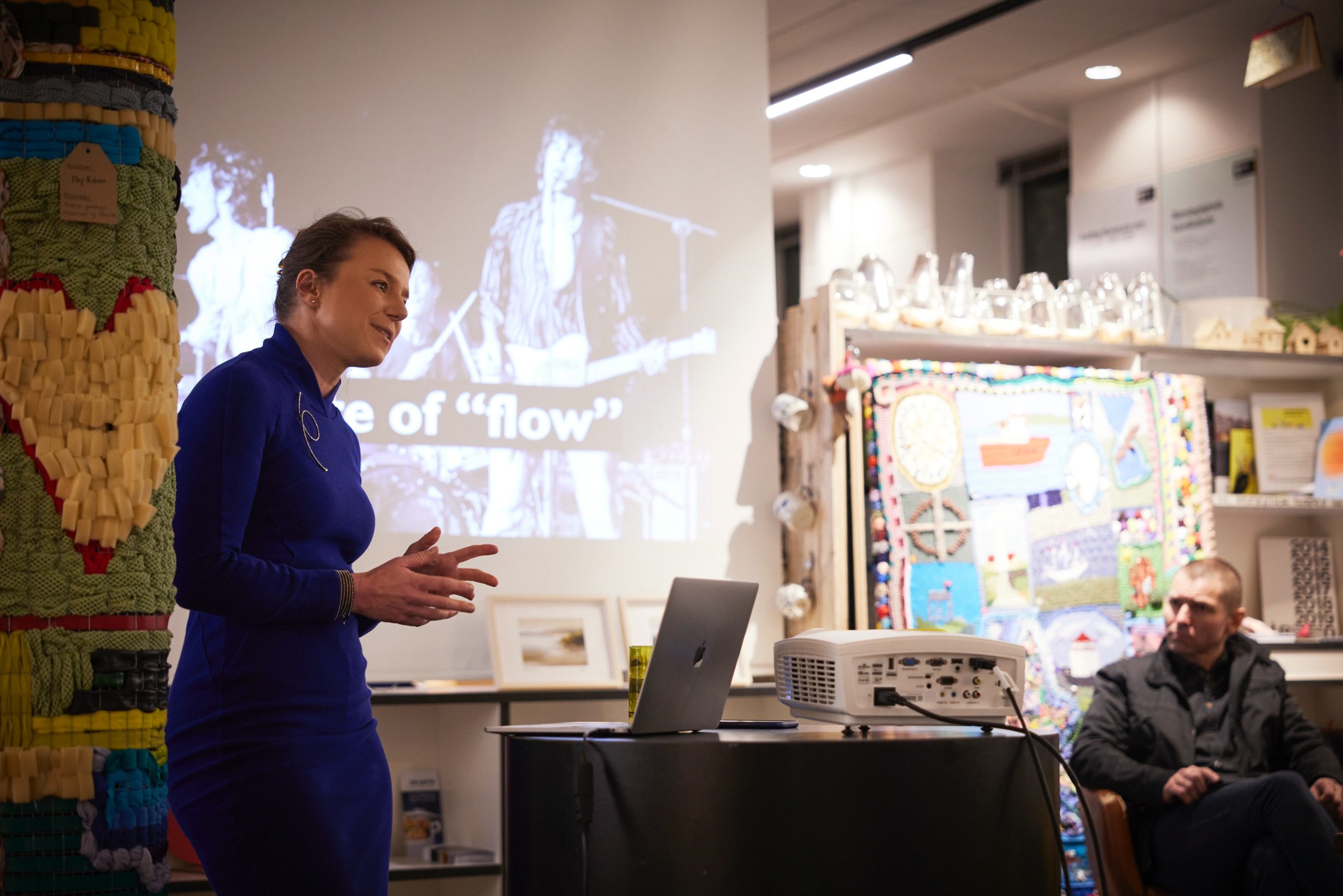 Art is a great way to inspire people to change, get the necessary mindset to face challenges and put yourself, and your team, to action!
We can work in many different ways together! Below you can find three standard examples of collaboration projects.
Book me for an ARTeambuilding workshop!
Do you want your team become more creative?
Or maybe embrace change process and unpredictable future?
Our maybe simply have fun, while doing something out-of-the box, from everyday routines?
I can facilitate artistic/creative workshop for you and your team. If you would like to spark a creativity into your team or inspire people to go out of their comfort zones, challenge their assumptions (that they cannot draw or paint ;), for example), or simply just to have a lot of fun, call me!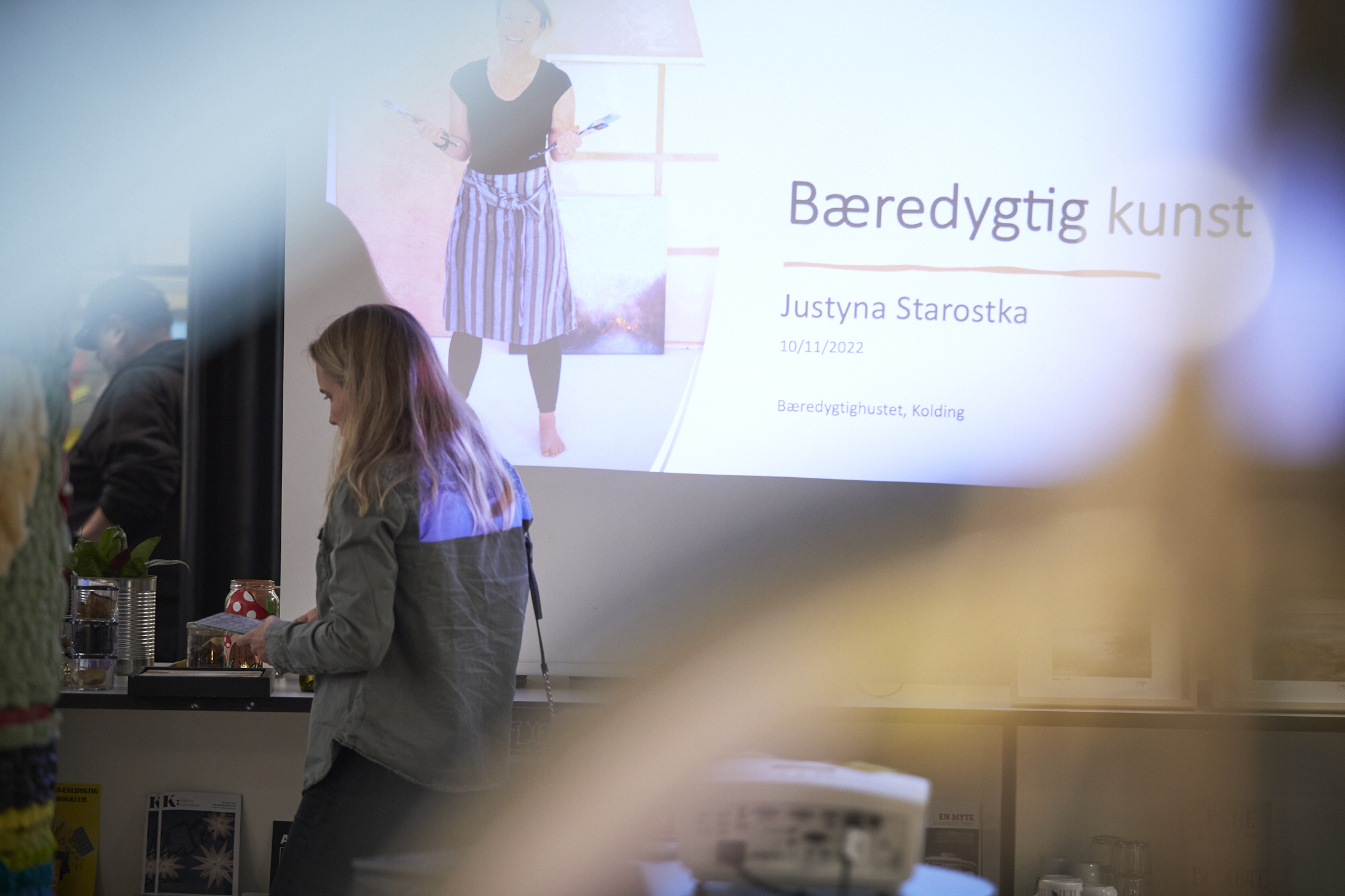 I will design a workshop that will be fun and inspirational for your employees, but at the same time, will help you to reach your specific goals.
Below you can see the creative atmosphere in one of my workshops:
Order a special collection of artworks for your workplace!
You can commission a collection of paintings to make your workplace a better place for your employees, partners and customers. You can also rent out an existing collection of artworks.
We will open the exhibition together, making it into a great event for your employees and/or business partners. I will hold a specially designed inspirational lecture and/or a workshop about change, art, creativity, design.
I work in variety of different methods and styles. Look what I am creating in the art section of the page.
Let me help you facilitate organisational change by using artistic methods and processes!
I can engage in the change mangement process with you! I can use different art and design interventions top help you and your employees embrace and/or co-design a change processes.
In my academic career I have researched and worked with more than 50 different companies in the area of design and change. That work equipped me with a deep understanding of challenges and difficulties managers face when they implement and lead change. Working as an academic teacher for many years, I know how to translate complicated concepts into actionable insights to guide people through difficulties.
Below you can download an article about my approach to change [in danish]:
Justyna is an exceptional teacher and has profound knowledge on how to work with and actively engage people. Justyna's teaching was an unforgettable experience.

Wiktoria
Justyna is a wonderful lecturer, an inspiring mentor as well as an expert in service design and design thinking.

Konrad
Justyna is a great teacher and mentor. She is truly passionate about her subject and her workshops were very practical, creative and engaging.

Michal