September -DECEMBER 2021
Pop-up in Vielgut Store in Kolding
In September 2021 I was offered a pop-up space in Vielgut Store in Kolding. Until the end of the year you can buy my original pastel drawings and prints created by me.
Come by from Tuesday to Friday from 11:00-17:00 and on Saturdays from 10:00-14:00.
I am selling in the shop once a month on Saturday, come by to meet me. You can always write me, we can meet in other times, too.
From August 2020, ongoing
"Green Streets Kolding"
Joining Kolding Green Streets was one of the best decisions in my artistic career!
Kolding Green Streets builds on a centuries-old tradition on market days a city center. At the market you can experience and shop locally produced food, local art and design and get inspirations how to shop and live more sustainably.
For me it was a great way to figure out how to market myself, how to talk to customers, not even mentioning the numbers of "elevators pitch" I was forced to take. Great experience! In January 2021 I became a member of the Board.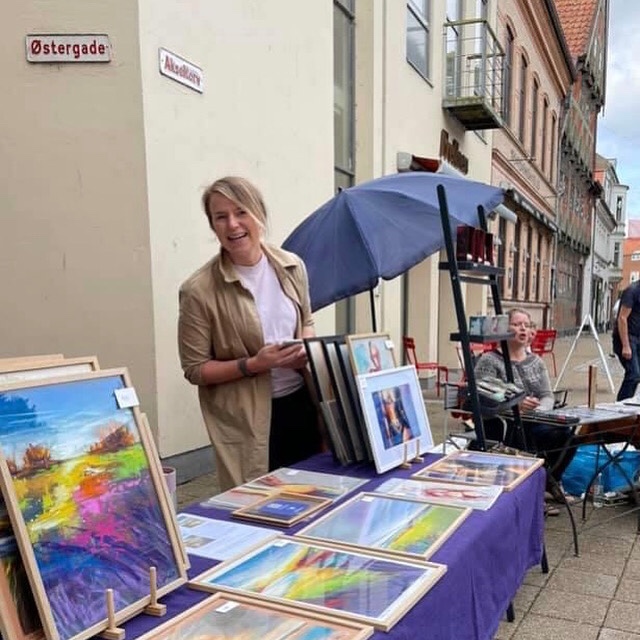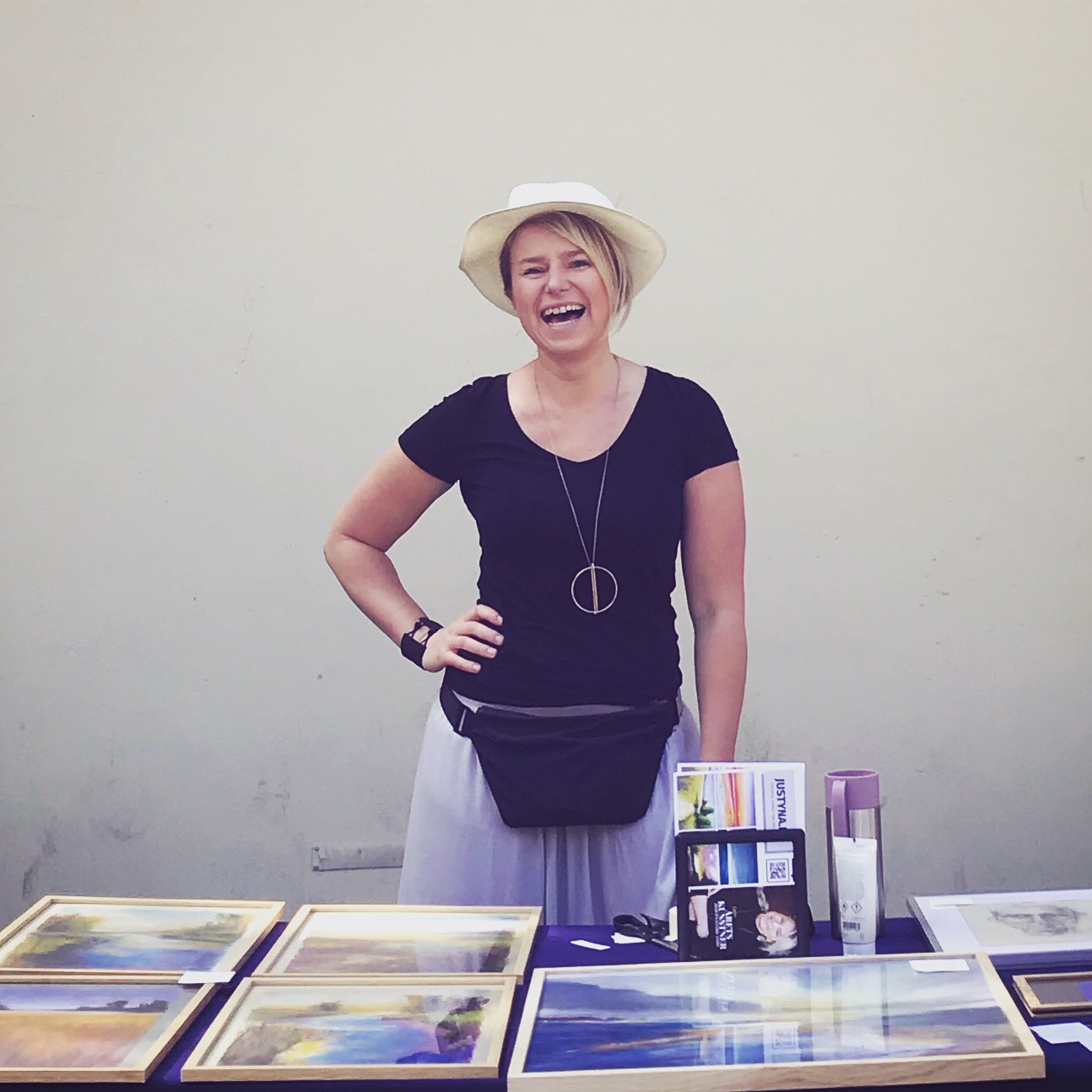 April 2021
"Danish Nature Brew" etiquette drawing
In April 2021 I was asked by a a local distillery for a drawing for their newest project – a new limited edition of wine.
The challenge was to draw "Freja". Freja in Norse mythology is a goddess associated with love, beauty, fertility, sex, war, gold… By using bright warm colors of red and yellows I tried to capture confidence, love and beauty.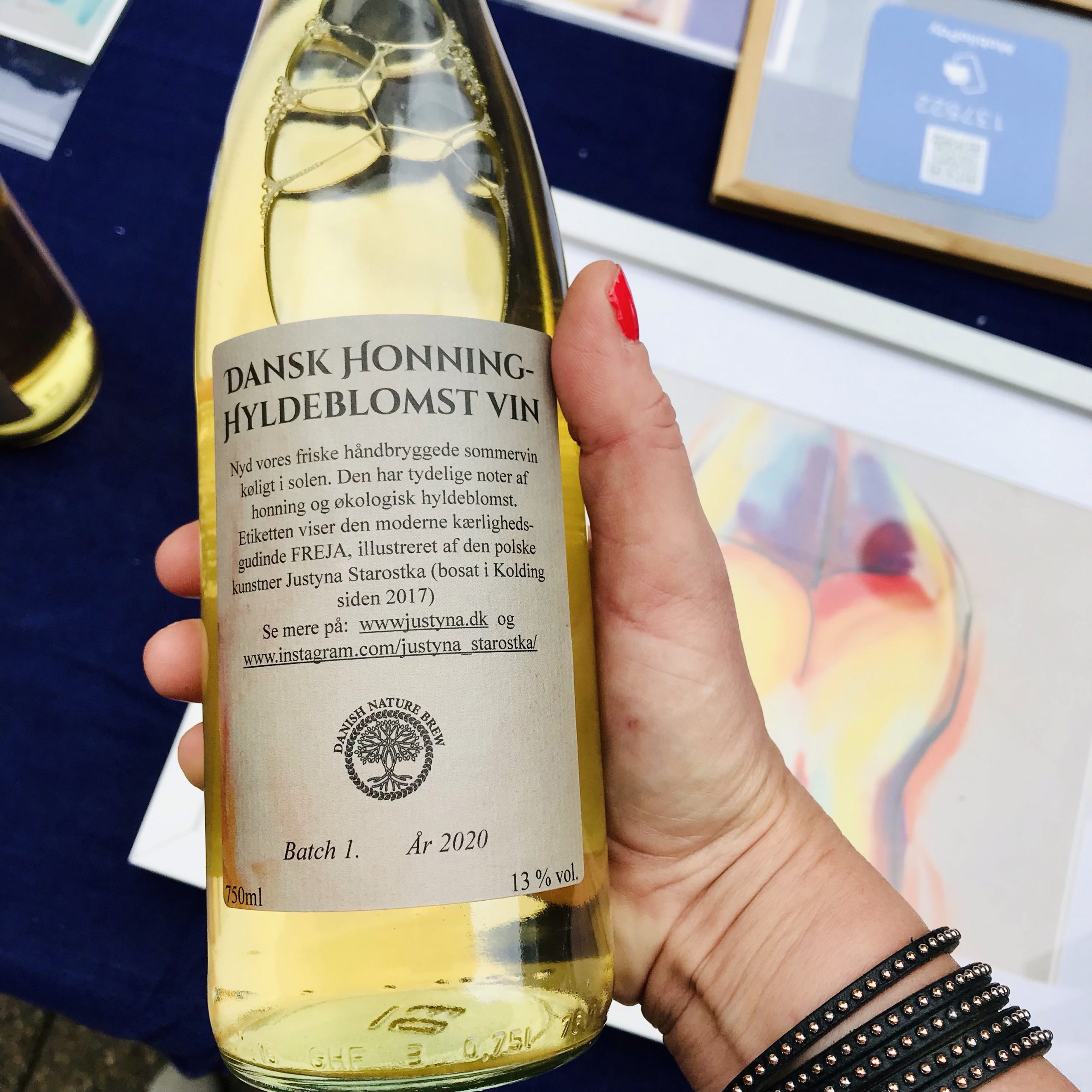 October 2020
"Art of yoga" – logo painting
I was asked by a local yoga studio to paint their logo on their wall in their new studio space.
Of course I said yes! The process took a long time, especially as it requires a lot of focus and attention to detail. I was practicing my patience and precision drawing skills, but the result is amazing.