April 2021
"Danish Nature Brew" etiquette drawing
In April 2021 I was asked by a a local distillery for a drawing for their newest project – a new limited edition of wine.
The challenge was to draw "Freja". Freja in Norse mythology is a goddess associated with love, beauty, fertility, sex, war, gold…
By using bright warm colors of red and yellows I tried to capture confidence, love and beauty.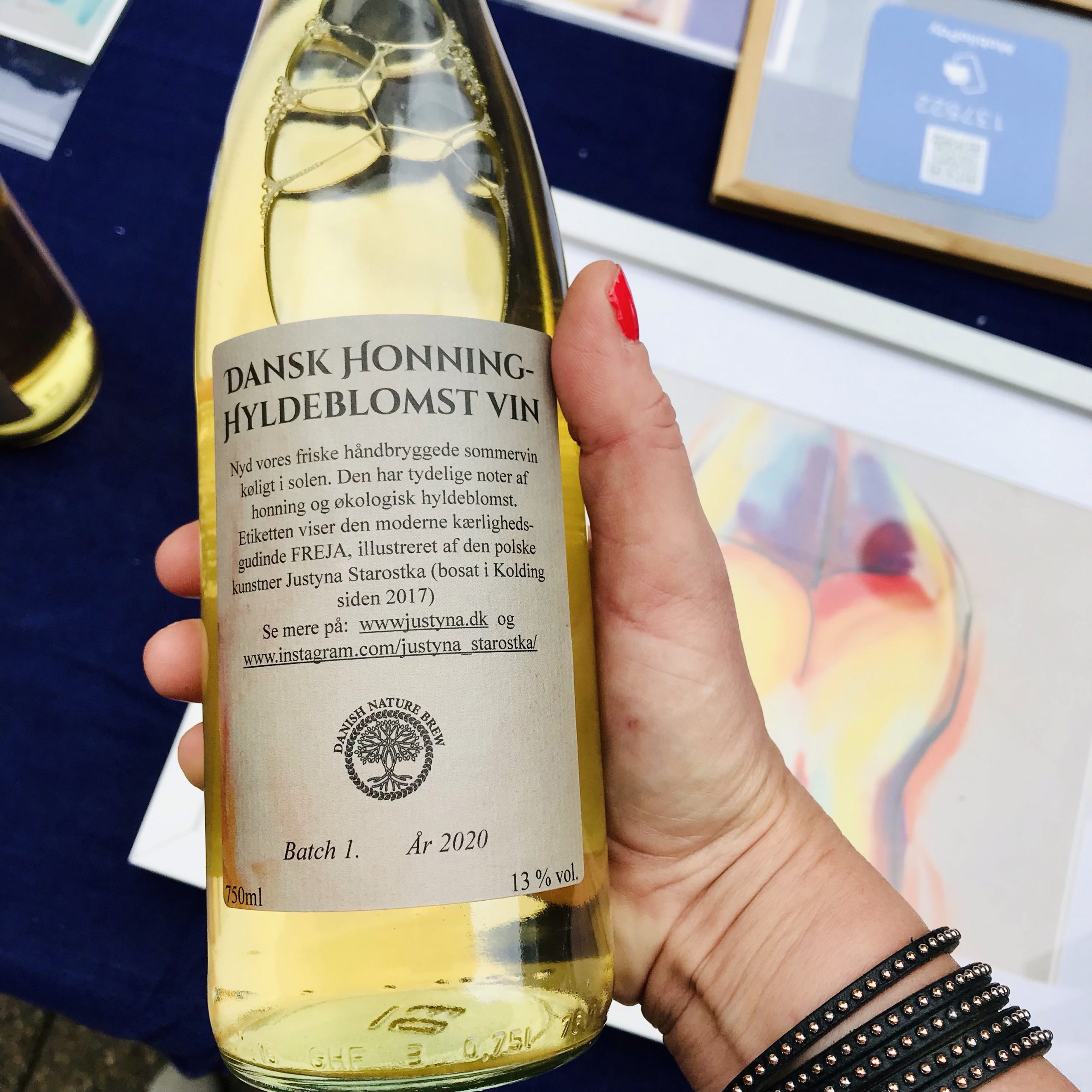 October 2020
"Art of yoga" – logo painting
I was asked by a local yoga studio to paint their logo on their wall in their new studio space.
Of course I said yes! The process took a long time, especially as it requires a lot of focus and attention to detail.
I was practicing my patience and precision drawing skills, but the result is amazing.